22 ultimate tips and tricks for mobile night photograpy – part 3 – Tricks for night shooting 6-11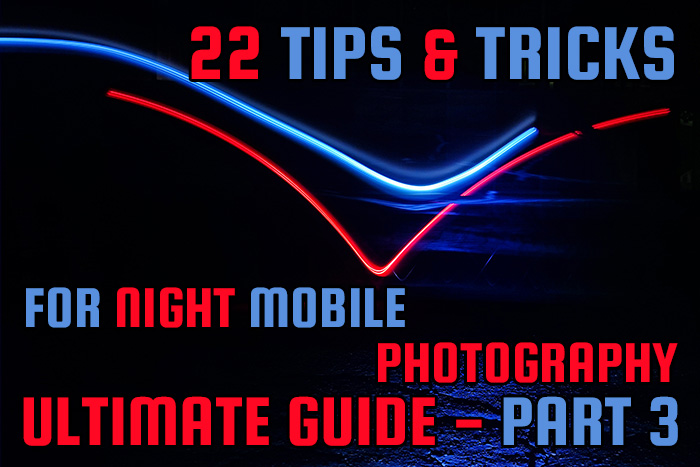 Let's see rest 6 tricks of 11 points for night shooting. With knowing all 11 tips you will improve your night photos a lot. Take a look at other important setting you should know before you push trigger and make your photos outstanding.
22 ultimate tips and tricks for mobile night photograpy
Part 3 – Tricks for night shooting 6-11
6. Aperture and time
In cell phone is fixed aperture. If you need higher aperture you have bad luck. In case what kind of cell phone you have, your maximum time will be between 0,8 – 2 second. Well this is in case you have phone without full support of Camera v2 API, where you should be able setup whatever time you need. When you need longer time and in scene is too much light, you can use ND filter. If you have ND filter for camera lens, you can hold it before phone in hands. Good trick s to use sun glasses, if your phone lens is not wide too much. Also you can setup longer time be EV correction if it's necessarily, but this will affect light results in photo. It depends what has higher priority for you and if lighter/darker photo will be able to adjust in postprocess.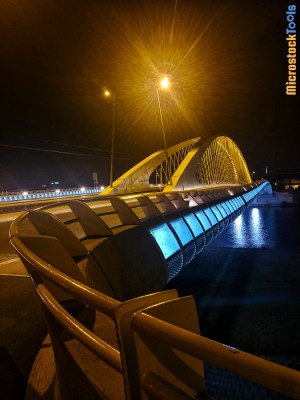 7. Suitable angle
Smatphones has wide angle lens. To capture distant object in the dark better forget. It will be small, featureless and for cell phones photography is not suitable. Don't woeey come closers, even more close, one step more … for wide angle shot your are usually close enough in case you are almost touching it. Experimnt with ceiling, insight, don't worry revive photo by tilt.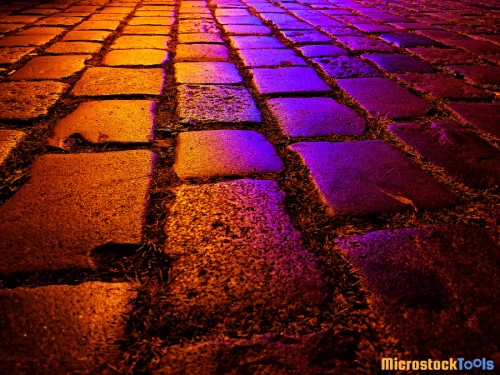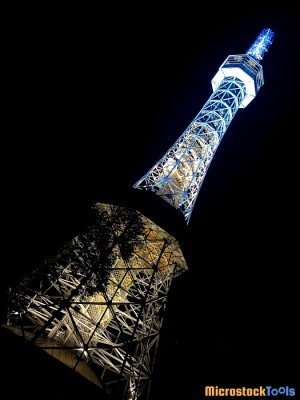 8. Properly choosen scene luminosity
In case you have maximum time 0,8 – 2 seonds, as most of cell phones without full manual control, where you have fixed aperture, increase ISO means a lot of noise, there is one more obstacle waiting for you. You have to capture scene with suitable luminosity. That one, that has enough light to be not dark even on longest possible time and where is not to much brightness differencie between lights and dark. For eample lanterns on square with mor lights on one pillar will overburn part of your picture and rest is just dark too much. Good trick is choose angle where these kind of light source is hidden and not overburn your scene.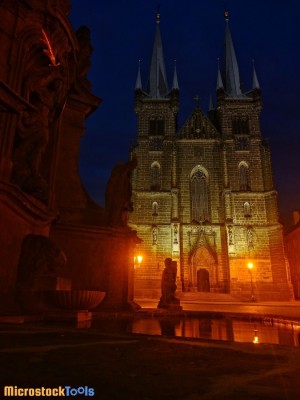 Behind fountaint is lantern with many light bulbs, that overburn whole scene. From this angle only part of it is in scene, so it's not giving so much light to scene.
9. Try capture in blue hour
The blue hour is the period of twilight on morning or evening when sky has similar brightness as city lantern and building lights. You can create nice sky and nice city lights as well in this time.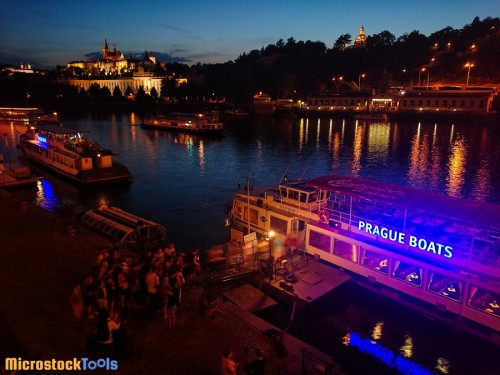 10. Light painting
Do you like light painting and you would like to create brightness scene even with phone? Well if you haven't full manual control, you can forget about it. Exception is Huawei P8 with hi lightpainting mode, which is cool feature that has only Huawei right now. If you haven't this function or full control, your longest shooting time will be 0,8 – 2 seconds. This is too short to paint anything. Or your light source must move really fast. Like on the example where I shoot cyclist and whole shoot was captured in 0,8 second.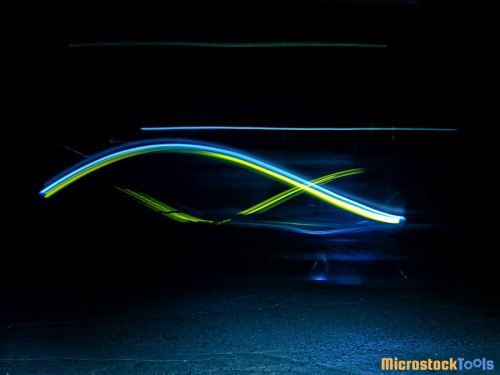 Biker – a lot of tries to get final photo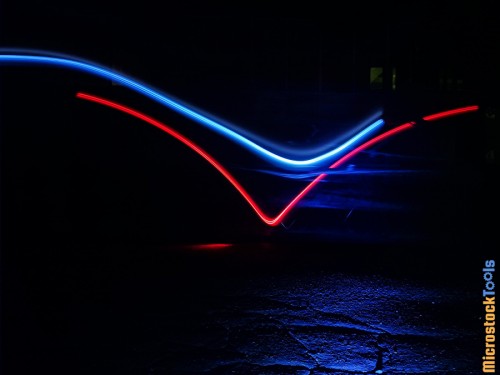 Biker II – similar scene in different moment and other white balance setting
11. Do not move with subject, move with tripod
Next trick how to make picture interesting is moving with tripod. For longer time you can try fasten articulated tripod for example to handlebars. If you have tripod with tilting option to vertical/horizontal position of tripod head, try loosen the screw a let phone to rotate from one position to another in the time you are shooting.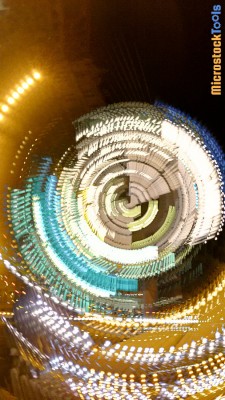 Rotate from vertical to horizontal position. Blocky appearance is created by long exposure mode in Camera FV-5, see tricks for shooting also bellow in article
All chapters of ultimate night photography guide
Part 3 – Tricks for night shooting 6-11